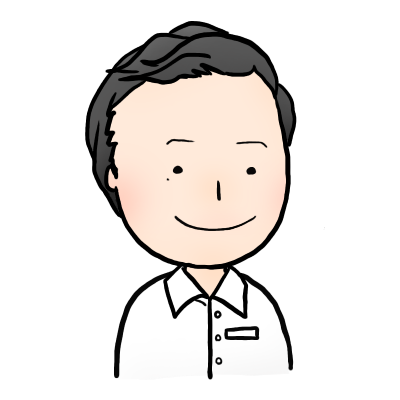 太郎
マリオットの上級会員の特典は、ホテルブランドや、ホテルによって異なるので、とても分かりづらいですよね。公式HPの約款などを見ても分かりにくい部分があります。
次回の旅行先として検討しているプーケットのホテルに直接確認してみましたのでご紹介致します!
2019年4月12日現在のもので、変動する可能性が高いことをご了承ください。
ホテルからのメールをそのまま引用しています。
回答のあったホテルのみをご紹介しています。
今回はチタンエリート特典の詳細と、朝食・ラウンジの有無を質問させて頂きました。
基本的にチタンエリートと、プラチナエリートの特典はポイントの上乗せ分のみ異なりますので、プラチナ特典の方も参考になると思います。
①JW Marriott Khao Lak Resort and Spa
ホテルからの回答(英語)
Greeting from JW Marriott Khao Lak Resort and Spa!
Thank you very much for choosing JW Marriott Khao Lak Resort and Spa as a destination during your upcoming holidays in Thailand.
Regarding to your below email, we are pleased to inform you that our International Breakfast are available at Waterfront Restaurant from 06:30 – 11:00 AM daily. Lounge is not available at our resort.In recognition of your Marriott Bonvoy Titanium Elite, we are more than pleased to offer you the following Platinum Elite benefits
20% discount on Food & Beverage exclude In Room Dining menu
15 % discount on Laundry
50 % bonus points on base point earning
20 % discount In our Quan Spa on A la carte menu
Complimentary High speed Internet access
A complimentary shuttle to Khao Lak town
Daily TWO complimentary drinks at the lobby bar " Czar Bar "
要約(日本語)
朝食がは毎日06:30

 

-

 

11:00 AMからWaterfront Restaurantで利用可能です。
こちらのホテルでは、ラウンジはご利用いただけません。
飲食料の20%割引室内(ダイニングメニューを除く)
ランドリーの15%割引
ベースポイント獲得時に50%のボーナスポイント
Quan Spaの通常メニューから20%割引
高速インターネットアクセス(無料)
カオラックタウンへの無料シャトルバス
ロビーバー「Czar Bar」で毎日2回の無料ドリンク
②Ritz Carlton 

F

rom Phulay Bay
ホテルからの回答(英語)
Greetings from Phulay Bay, a Ritz Carlton Reserve, where the mountains meet the Andaman Sea.
Thank you for your email. Please be informed that The Ritz-Carlton Reserve properties do not participate on the Ritz-Carlton or Marriott Bonvoy programs, neither for gaining points nor for redemption. A loyalty program for The Ritz-Carlton Reserve brand may be developed once the brand portfolio further expands to more properties.
Please note that we do not have lounge in the hotel. The breakfast is served in our Jampoon Restaurant.
Should you require any further assistance, please do not hesitate to contact us.
要約(日本語)
ホテル内にラウンジはありません。
朝食はJampoonレストランで提供しています。
③Phuket Marriott Resort & Spa, Nai Yang Beach
ホテルからの回答(英語)

 
Thank you so much for your reply. The following benefits are available for Titanium Elite Member during the stay in our resort:
 20% discount on Food & Beverage excluding room service, happy hours, and special programs
20 % discount on spa treatment at our Quan Spa excluding spa package, nail care, and retail products
Complimentary internet access
Room upgrade subject to availability
Late check-out up to 4 p.m. (subject to availability)
Welcome gift options: food & beverage, bonus points, or complimentary breakfast for a member plus 1 additional person
In addition, there is no executive lounge for elite members in our resort as the lounge is available only in city hotels while we are resort style. If your reservation is room only, you can have complimentary breakfast by selecting from welcome gift options.
要約(日本語)
フードサービスの20%割引(ルームサービス、ハッピーアワー、特別プログラムを除く)
スパパッケージ、ネイルケア、小売商品を除く、Quan Spaでのスパトリートメントの20%割引
無料インターネットアクセス
空き状況による客室アップグレード
午後4時までのレイトチェックアウト (空き状況による)
ウェルカムギフトのオプション:フード&ドリンク、ボーナスポイント、または無料の朝食と追加の1名
エグゼクティブラウンジはなし
④The Naka Island, A Luxury collection Resort & Spa, Phuket
ホテルからの回答(英語)
Warmest greeting from The Naka Island, A Luxury collection Resort & Spa, Phuket.
Thank you for your e-mail and kindly be informed you that there is no Lounge at our property while Buffet breakfast is available at Tonsai Restaurat from 06:30-10:30hrs.
Additionally, kindly find below members benefits at our property for your reference.
Titanium
As one of our valued Marriott Bonvoy Titanium members you may enjoy the following benefits at our resort:
Complimentary daily roundtrip speedboat transfer to Ao Po Grand Marina during stay
Enhanced room upgrade, including suites, excluding villas, subject to availability upon arrival
Late check out until 4pm, subject to availability, which can only be confirmed a day prior to your date
VIP in room check-in, based on availability
Complimentary high speed wifi (automatically from your user account)
20% discount on Food and Beverage (not including mini-bar or In-Villa dining)
Welcome Gift selection of 1,000 points or complimentary daily breakfast for member + 1 guest during stay or Naka Island Mini Charming Stone
Plus much more!
*Benefits are subject to change without prior notice*
要約(日本語)
ビュッフェ式朝食はTonsai Restauratで06:30~10:30の間ご利用可能です。
滞在中のAo Po Grand Marinaへの無料往復高速ボートトランスファー
到着時の空室状況による、スイートを含む客室のアップグレード(ヴィラを除く)
空室状況により、午後4時までのレイトチェックアウトが可能です。
空室状況に応じたVIP in roomチェックイン
無料の高速無線LAN
飲食料品の20%割引(ミニバーまたはヴィラ内での食事は含まれません)
1000ポイントのウェルカムギフトの選択、または滞在中の1名のゲストまたはメンバー1名様分の無料の朝食(ナカアイランドミニチャーミングストーン)
⑤JW Marriott Phuket Resort & Spa
ホテルからの回答(英語)
Greetings from JW Marriott Phuket Resort & Spa and Guest Relations Team,
At the JW Marriott Phuket Resort & Spa, we would like to thank you whilst recognizing your continued loyal patronage of Marriott Hotels & Resort. As a way of showing our thanks we would like to extend the following additional benefits throughout your stay:
Platinum Elite member gift
Enjoy our resort activities arranged specially for our Marriott Rewards Members
Request your wakeup call and we can arrange a pot of tea or coffee to be delivered to your room at the same time
Stay fresh with our Elite discount of 15% for laundry services
Enjoy our complimentary pressing service of two articles of clothing daily
If you must work whilst in paradise please enjoy our complimentary 20 black and white photocopies in our Business center
Enjoy 20% discount off Food and Beverage consumption
Room upgrade is subject to room availability.
*Please noted that as a resort property, we do not have an executive lounge.
*Refer to Platinum Elite arrival gift, you can also select breakfast in restaurant for the Elite member + 1 guest per day.
要約(日本語)
特別に手配されたリゾートアクティビティ
モーニングコールに合わせて、あなたの部屋に紅茶やコーヒーのポットを手配することができます
ランドリーサービス15%割引
毎日2つの衣料品の無料プレスサービス
ビジネスセンターで無料の白黒コピー20枚
食べ物や飲み物のお会計から20%割引
部屋のアップグレード(空室状況による)
エグゼクティブラウンジはない
プラチナエリート到着ギフトの一つとしてレストランでの朝食を選択することが可能
⑥THE WESTIN SIRAY BAY RESORT & SPA, PHUKET
ホテルからの回答(英語)
Welcome amenities (select one)
1. Daily Complimentary Buffet Breakfast for two persons for the entire stay
2. 500 Starpoints
3. Local gift (our original cap)
You will be enjoying our Renewal Breakfast from 06:30 to 11:00 at EEST Restaurant. The Renewal breakfast at EEST was created in order to cater to our most frequent and loyal guests especially for our Titanium Elite members, where you can enjoy a little nicer environment and items such as a glass of sparkling wine for breakfast.
Moreover, you may get 20% discount for foods and beverages from a la carte menu at all of our restaurants and for treatments from a la carte menu at Heavenly Spa.
Our hotel doesn't have lounge.
The breakfast will be available at EEST restaurant.
要約(日本語)
ウェルカムギフト(一つ選択)
1. 2名様分の無料ビュッフェ式朝食(1日)
2. 500スターポイント
3.地元の贈り物(オリジナルキャップ)
EESTレストランでは、06:30〜11:00までリニューアル朝食をお楽しみいただけます。 EESTのリニューアル朝食は、特にTitanium Eliteメンバーのための最も頻繁で忠実なゲストを満足させるために作成されました。
さらに、すべてのレストランでアラカルトメニューからの食べ物や飲み物、Heavenly Spaでのアラカルトメニューからのトリートメントに対して20%の割引を受けることができます。
当ホテルにはラウンジがありません。
朝食はEESTレストランで利用できます。
以上となります。
是非ホテル選びの参考になさってください!